My early years


At the tender age of 9 David Ahlstrom began to distinguish himself as one who excels at solving problems. His younger sister wanted an easy bake oven for Christmas and cried and cried when she did not get one. David went out back to the neighborhood junk heap in Sacramento California where he found an old coffee maker. Drilling a hole in the bottom with his dads drill David installed a 40w lamp and socket, wired it into the base, fit a large tuna can inside under the lid, and made a bake oven which his sister used for several years.

---
New Beginnings



David Married Blanca Mercedes Perdomo in 1980 in Oakland California. David and Mercedes are the proud parents of 6 Children, David, Alexander, Kirsten, Richard, Jenna and Ariana.

These young children grew up in the Army and have been world travelers from a young age.

These wonderful people have transitioned one at a time from children to adults. Leaving home they started their own lives, married, and provided 15 grandchildren for their grandparents enjoyment.
Powered by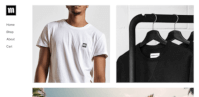 Create your own unique website with customizable templates.